Hotel - Restaurant - Seminar room - Banquet
The best of hospitality, comfort and gastronomy.
Sur commande 24h00 à l'avance
Moules à partir du 1er Septembre
Menu de Noël & Menu de Noël à emporter
Formules St Sylvestre 2021
Our Room
Single room
Enjoy a preferential rate for your business trips. Comfortable room with a single bed and breakfast included.
90€
Double room
For a moment of relaxation, enjoy our beautiful, bright and modern fully-equipped room. Modular beds available: twin beds or large double bed of 180 cm.
120€
Family room
4 single beds or a double bed and two single beds, a spacious room ideal to accommodate the whole family.
160€
Business room
Large cozy room with a 180cm double bed, living room, and a terrace or a kitchenette. Offers plenty of space for extended stays
150€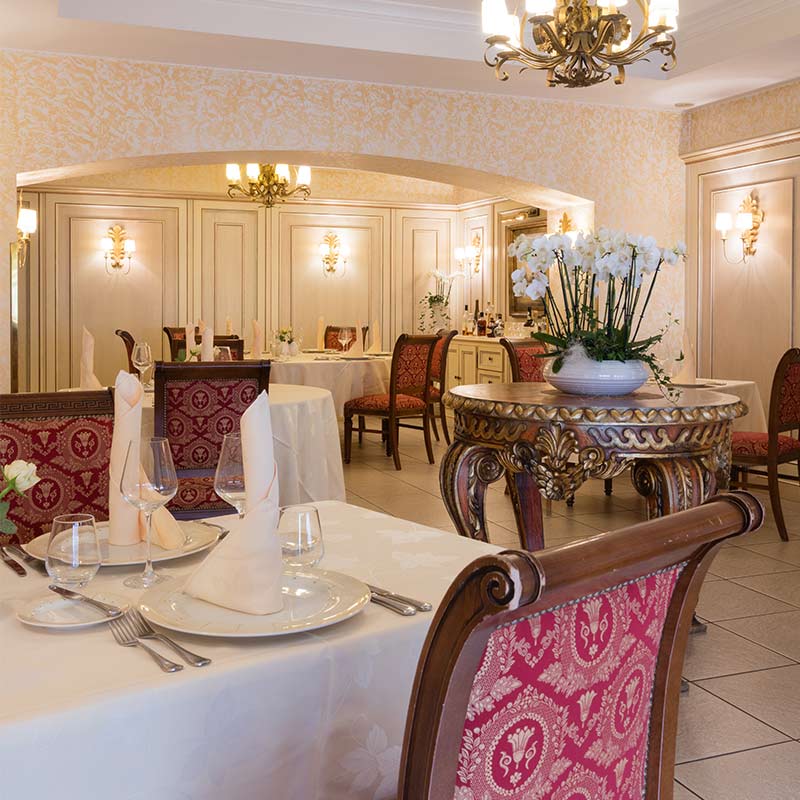 Our restaurant
Fresh, seasonal, home-cooked products. Every day, we offer a delicious lunch created with fresh market products.
For a romantic dinner or a family celebration, enjoy the elegant and cozy setting of our restaurant, and rediscover great classics of French and Luxembourg cuisine, revisited with finesse.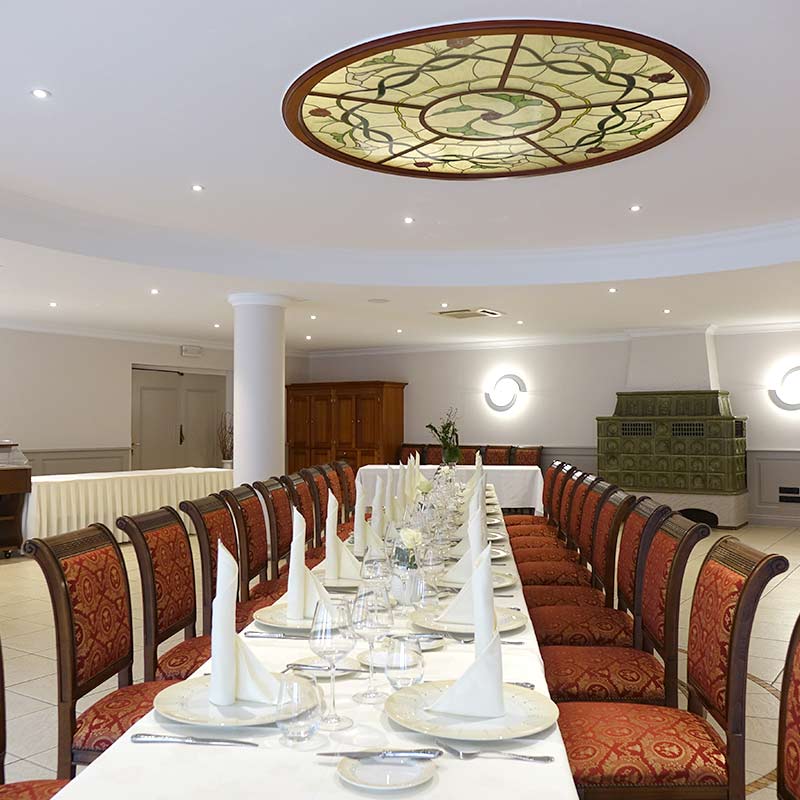 Our banquet room
For all types of events, Re'ser Stuff can adapts to your every wish.
Enjoy a large bright room which can accommodate up to 160 people, and offers a large parking. Away from the restaurant, our banquet room is ideally designed to accommodate large groups, but also for private family celebrations.
For your corporate meals, seminars, conferences, the room is equipped with a projector and special catering can be arranged.